Archive:
Pet Projects Presents: CIOMA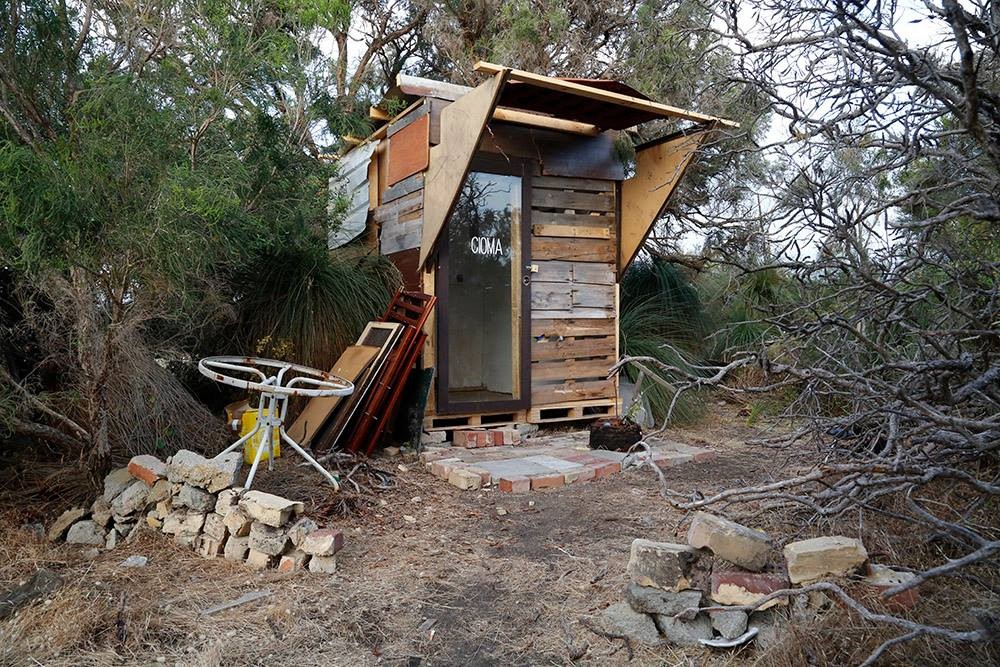 2 – 16 October 2016
FOR IMMEDIATE RELEASE:
For just three weeks in October, Pet Projects will be transformed into a life-sized replica of the Contemporary Institute of Modern Art, commemorating the demise of one of Perth's most exclusive galleries. Artist, designer and former taco-truck proprietor Jessee Lee Johns built "CIOMA" on a vacant lot in Perth's Southern suburbs over a period of two weeks, holding two memorable exhibitions before the gallery was re-appropriated and eventually destroyed. In an ambitious installation, (EXHIBITION TITLE) will use cutting-edge material forms to reconstruct CIOMA's bespoke exhibition space and urban context inside Pet Project's warehouse gallery, exploring the transformative potential of creative thinking on urban landscapes and questioning notions of value under late-capitalism.
During the exhibition, Pet Projects coordinators Dan Bourke, Andrew Varano and Gemma Weston will in turn transform the replica Contemporary Institute of Modern Art into a functional gallery, presenting an innovative curated group exhibition featuring their own work. Working as curators, artists, writers and printing press entrepreneurs, Bourke, Varano and Weston opened Pet Projects, described by critics as 'eclectic' or not at all, in post-post industrial Bayswater in early 2016. Responding to CIOMA's site-responsive architecture, (EXHIBITION TITLE) will utilise found and repurposed materials to interrogate the latent subjectivity of ubiquitous domestic objects and the reciprocity of grassroots modes of exchange under late-capitalism.
Viewers will be invited to encounter, contemplate and unpack this experimental new model for contemporary art, in which the spaces between spaces are variously delineated, collapsed and dissolved.
Don't miss out!
ENDS.
For media enquiries contact [ communications@petprojects.fyi ]